Some recent installations:
West Los Angeles College, Culver City, California...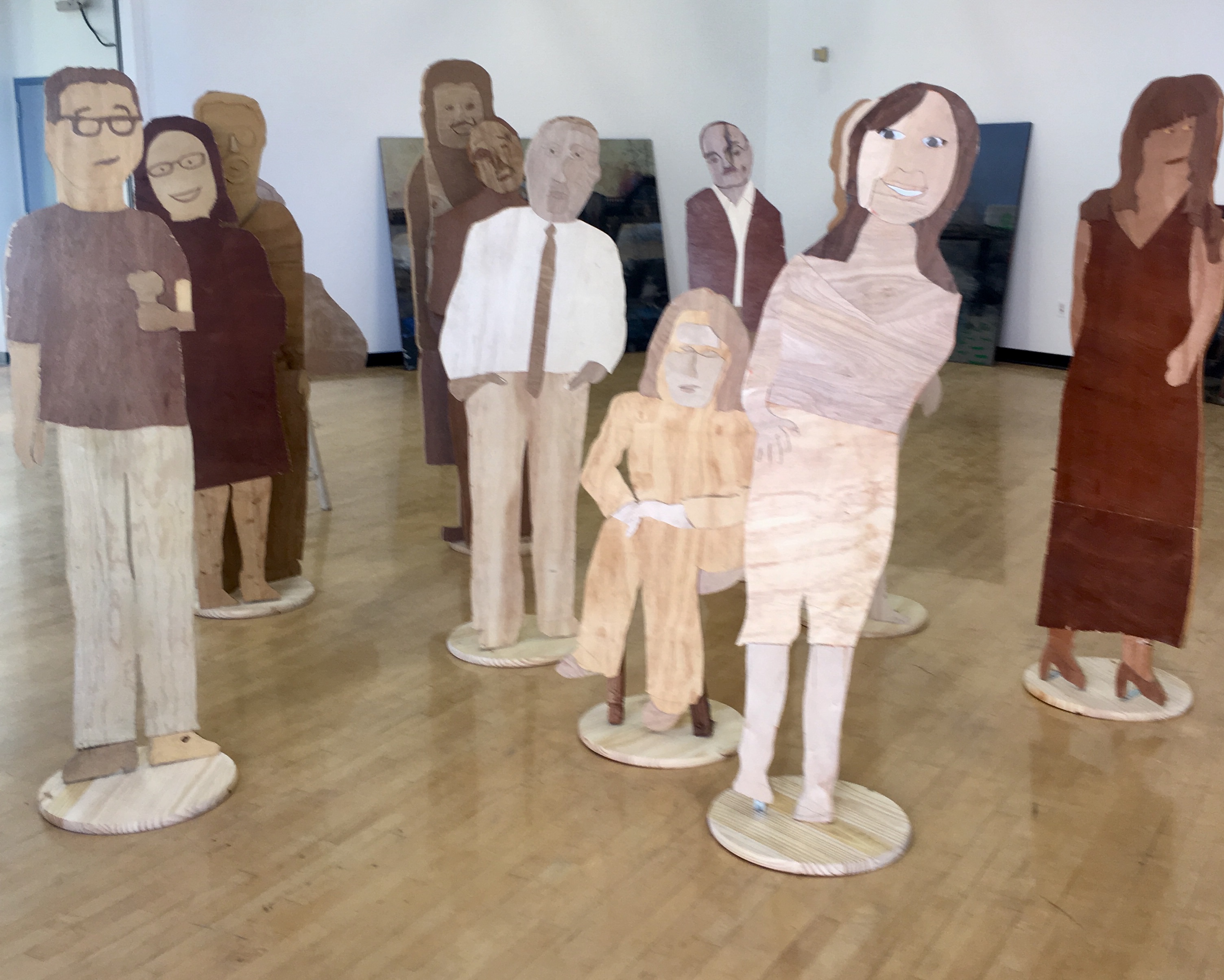 Yucca Valley Hi-Desert Cultural Center Hw 62, Joshua Tree, Ca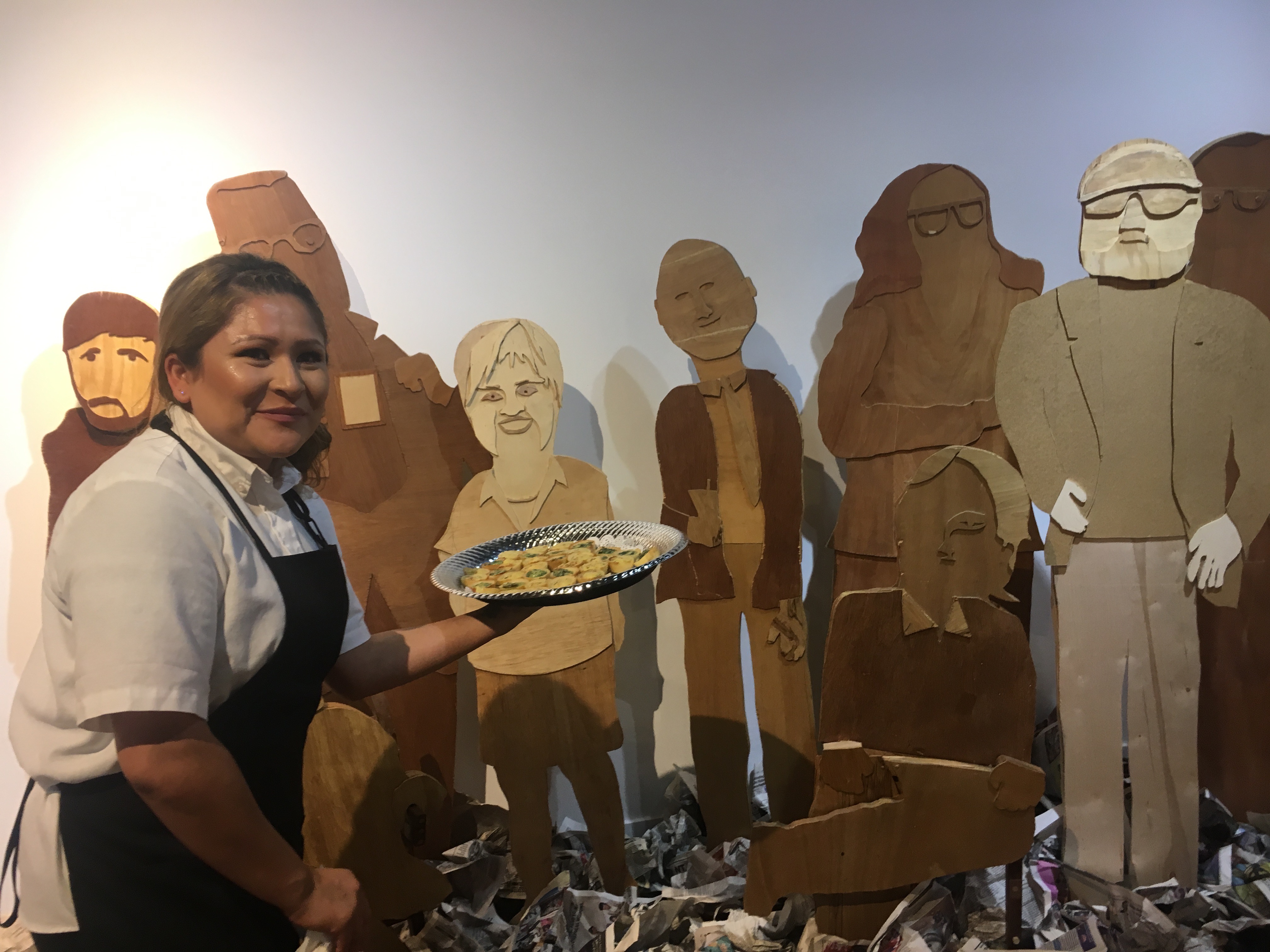 Hors d'oeuvre anyone?
Molly Barnes and Marcel Duchamp.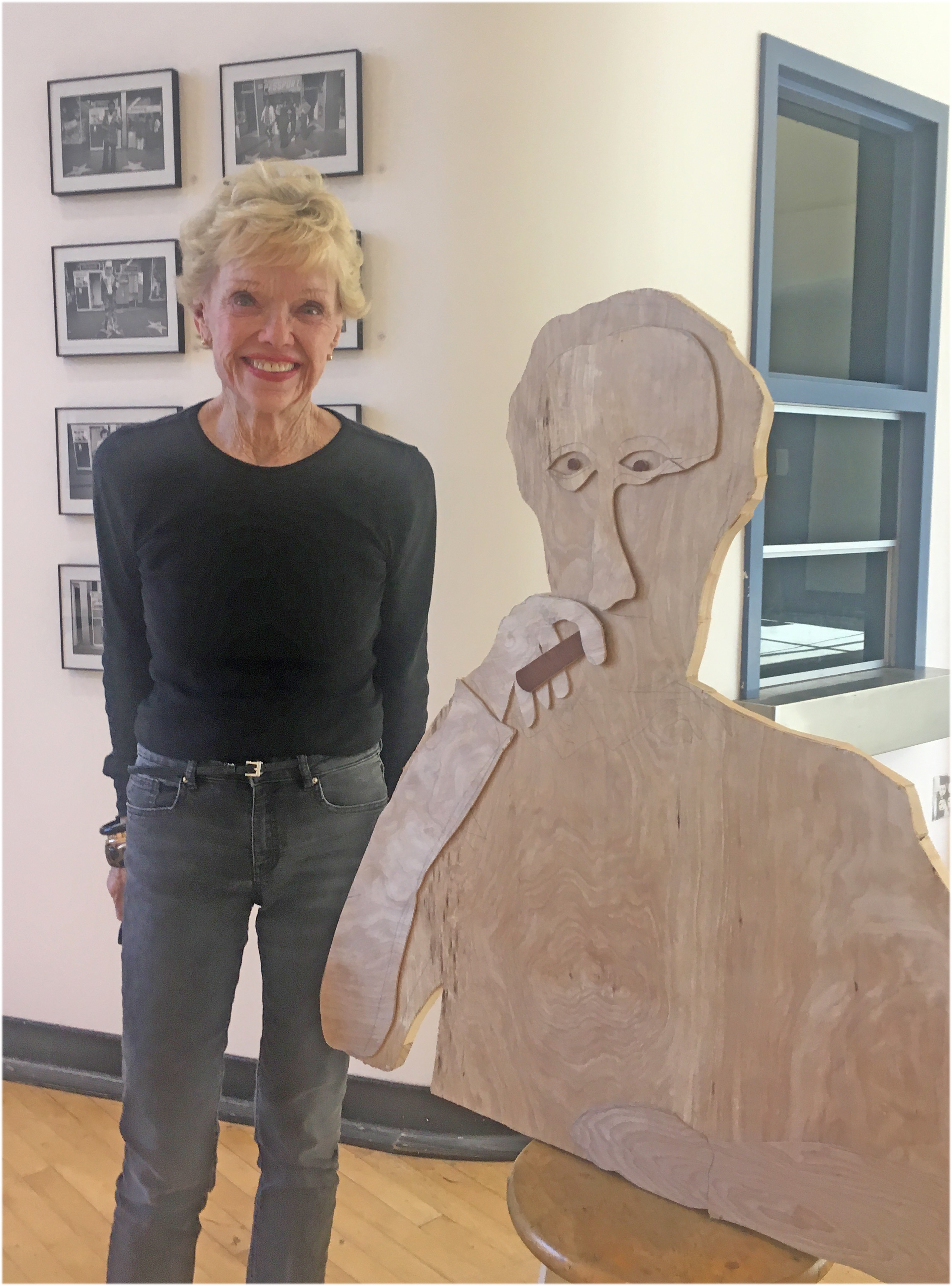 The Cat and the Fish have returned from the Maloof Botanical Gardens, They had a nice summer in the beautiful mouantains above San Bernardino.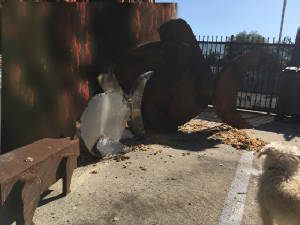 The cat still has issues with fish that are yet to be resolved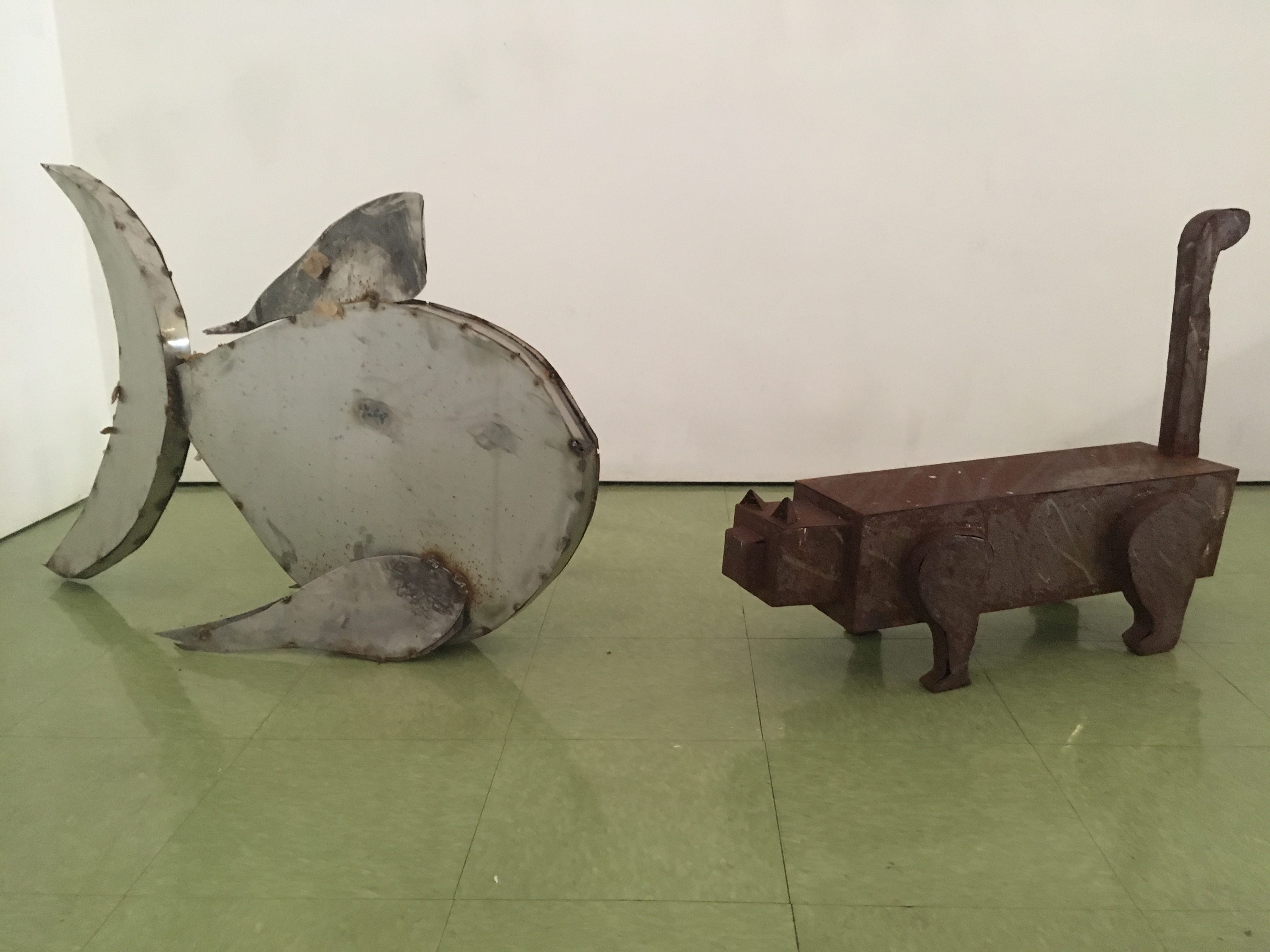 FishtoMaloof from stuart rapeport on Vimeo.
the destination gave the fish hope, the journey was an adventure. 'fish out of water and so are we' short video:
Sam Maloof Botanical Garden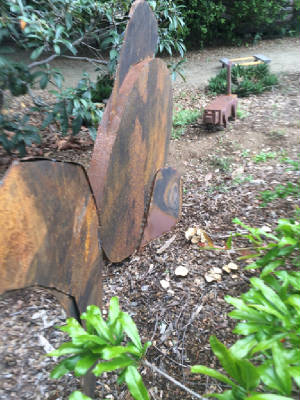 on view now, officially opens May 1, 2016 
 
Avenue 50 Studio Satellite Gallery Installation 
in recognition of Woman's History Month,
March
                           2016
 1270 N Avenue 50, L.A. 90042
Painting,
                           drawing, drawing deconstructed, lines built, lines drawn, 
 a few paintings, the space between the painting
                           and the viewer, 
the space between the critic and the object, these led to installation pieces. 
Snail Trails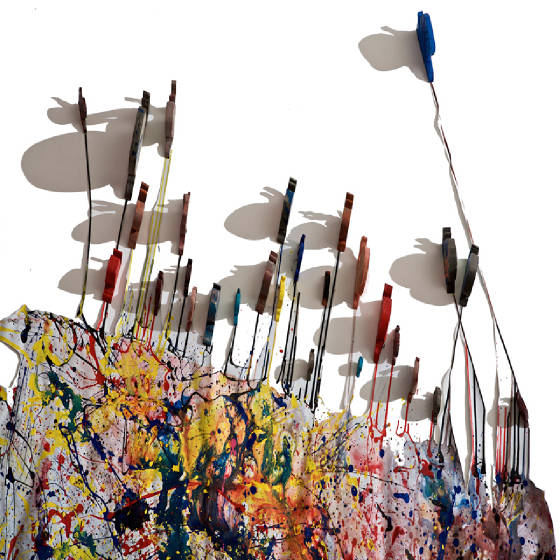 Cal State University Los Angeles installation
Current installations:
Ave 50 Studio 1270 N Ave 50 L.A. Ca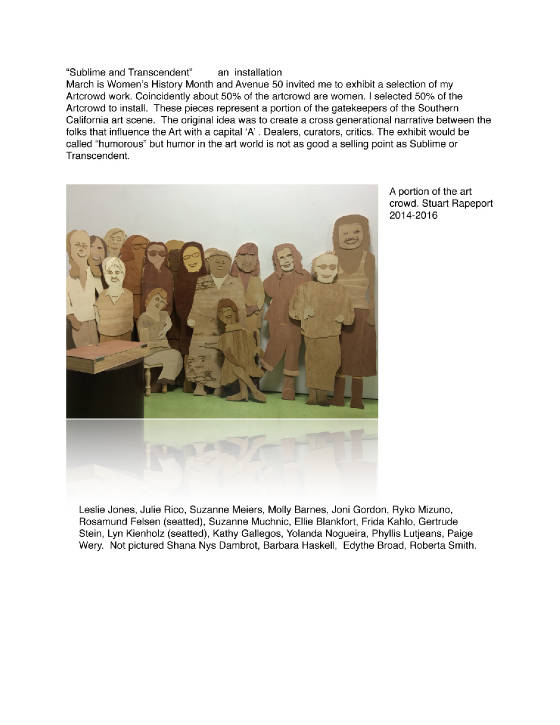 New Drawing...impression of a bottle cap (2015 graphite on Rives paper 40" x 30")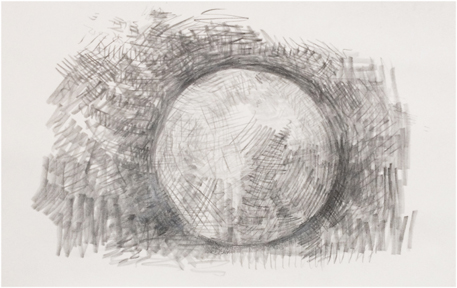 New Dog Scupture, chasing his tail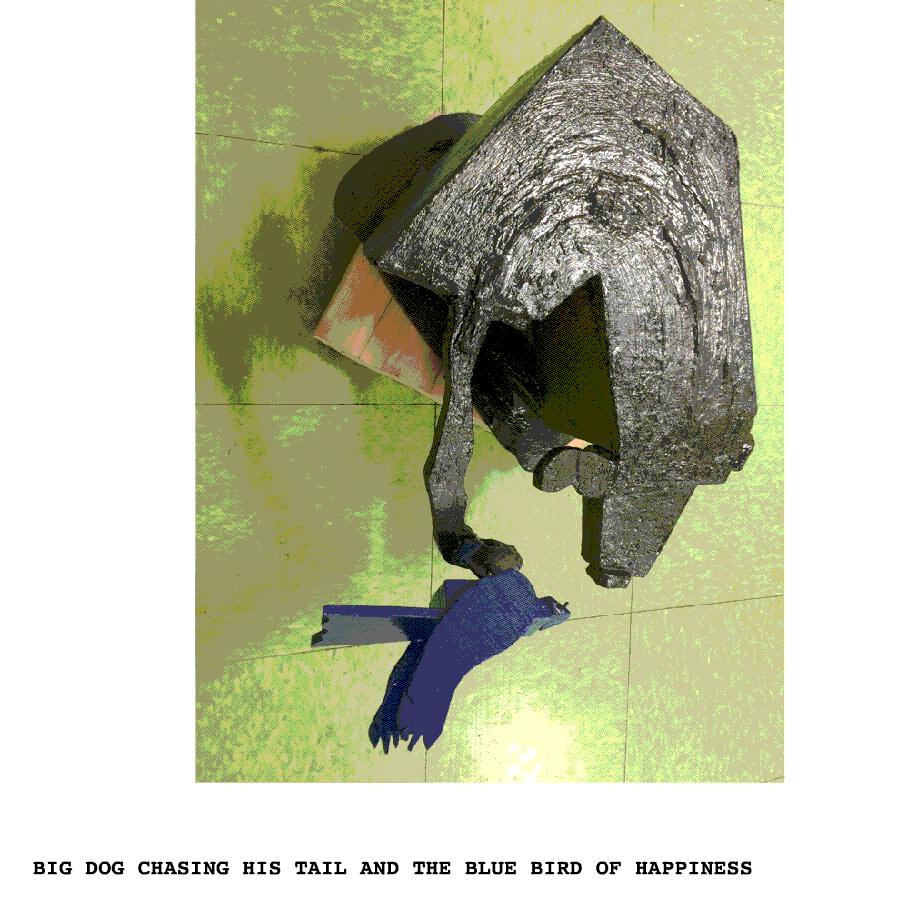 Assemblages from the past...
1973 seen at LAICA assemblage exhibit curated by Hal Glicksman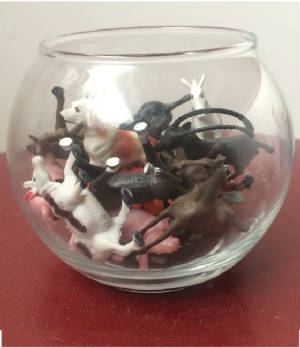 7" glass clobe with plastic another view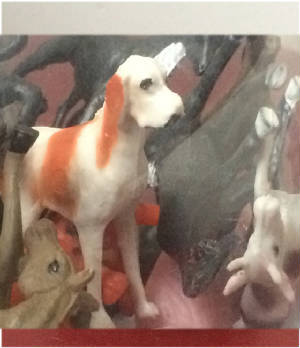 1975 Worms Crawl in, the worms crawl out 10" x 12" wood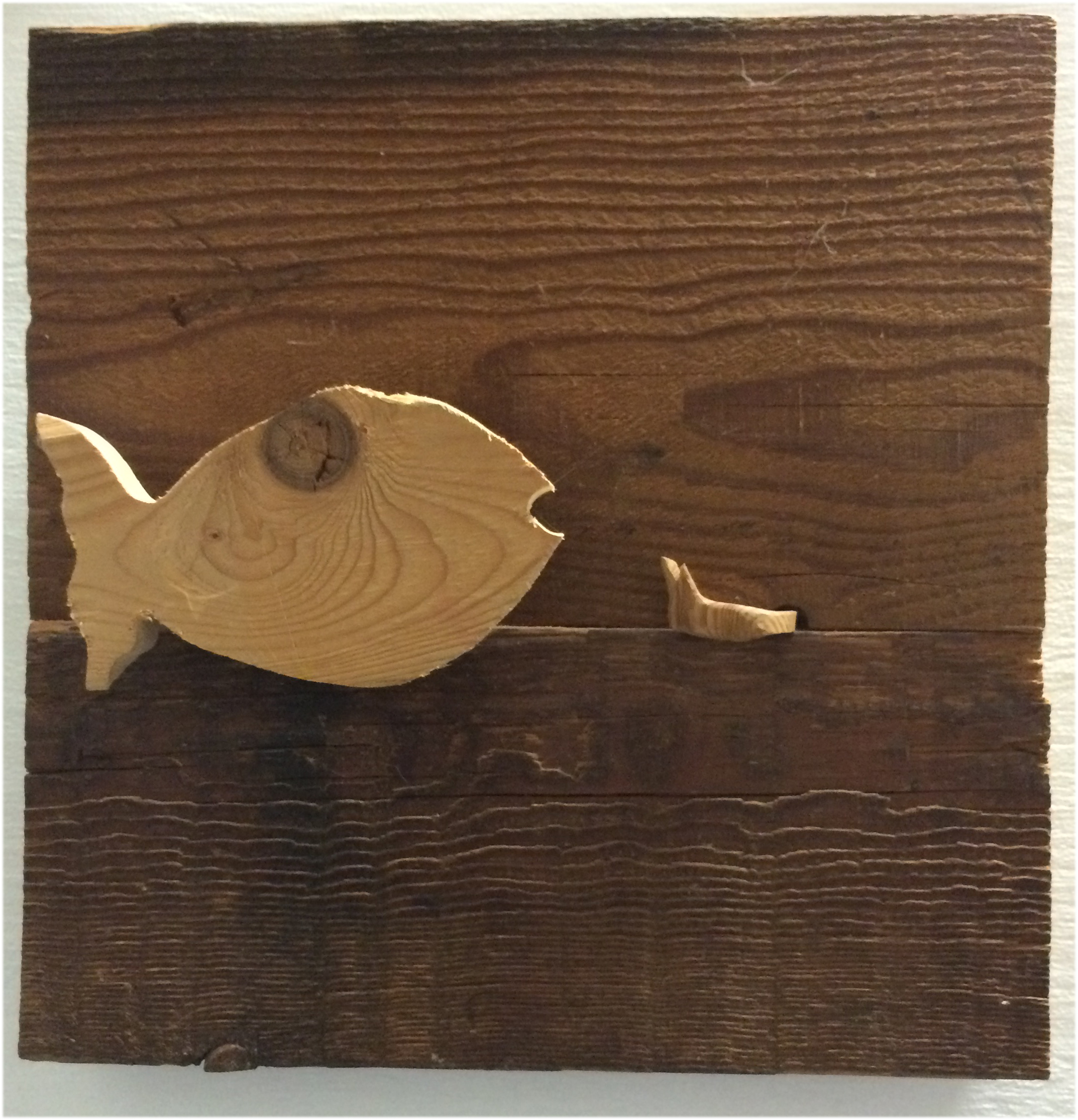 1992 Sitting on the Fence 10" x 12" wood
1975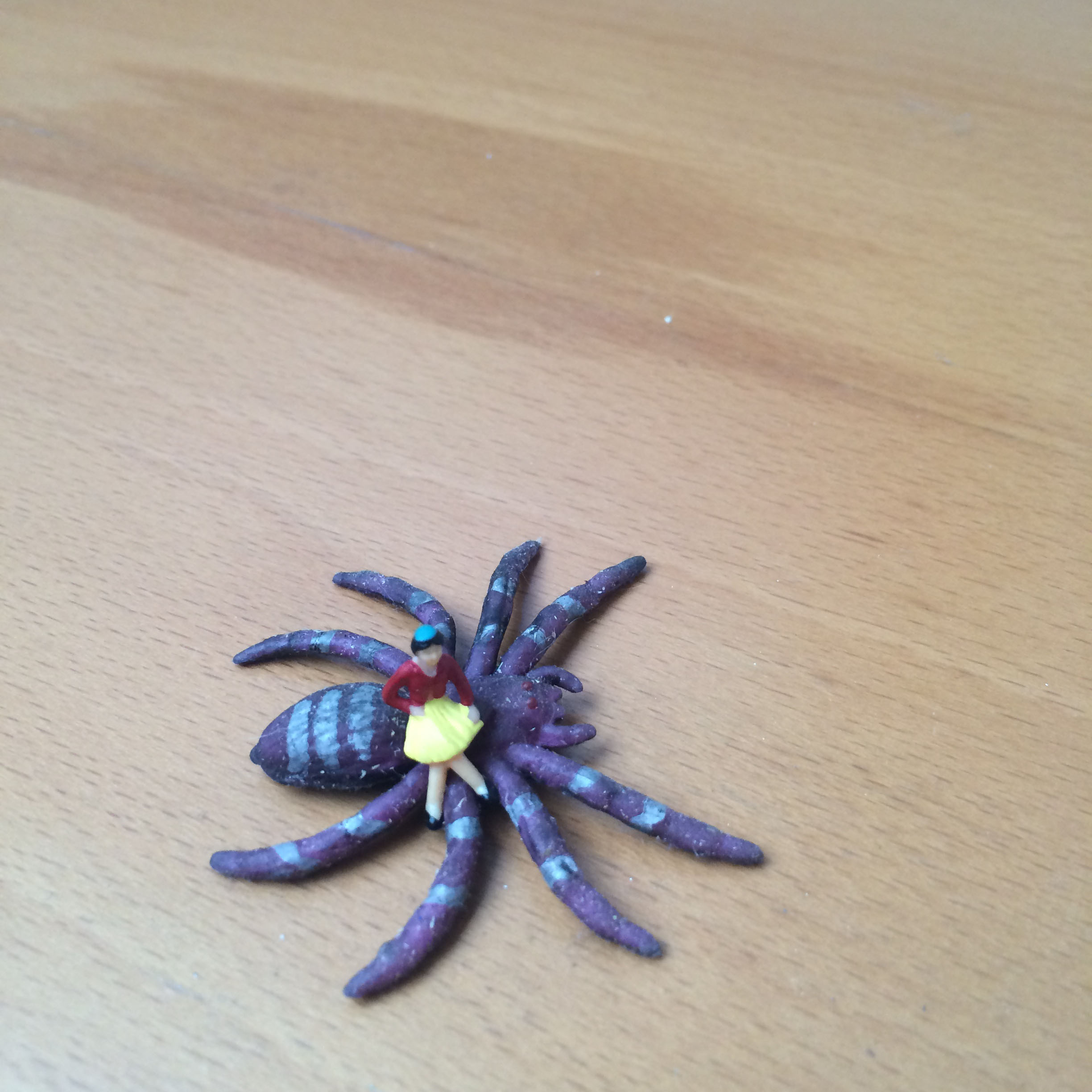 Lady and the Spider
After pushing Sisyphus's rock to El Camino College in Torrance and being rebuffed by Charon, the cat,

Sysphus and his friend are hoping to place the rock at MOCA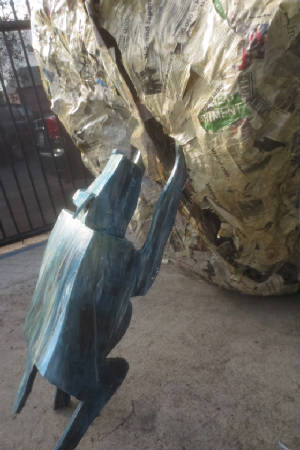 Click to watch Sisyphus struggle to place rock at MOCA
Valley Vista Art in The San Fernando Valley 1970-1990 coming to Cal State University Northridge....
1. brush for painting sensitive nudes
2. brush for hesitant strokes, not sure
3. brush for painting fantasies
4. brush for success
5. brush reproducing masterpieces
6. brush for power paintings
7. self destructive, deprecating work.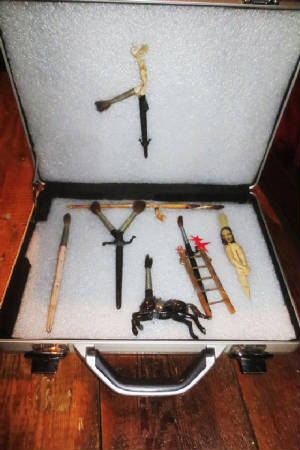 Valley Vista Exhibit included some work that was previously shown in 1974 at the old Newport Harbor Art Museum on Balboa Island. (those were the days)

the LAICA Journal of he following year included a photo featuring a larger brush I created and my cat, Augie Donatelli.